How to start a recharge card printing business in Nigeria
If you are willing to learn how to start a recharge card printing business in Nigeria, then this is the right place for you. So many people are into this business, yet it is no oversaturated.  It is still an open niche where everybody can still make small change from.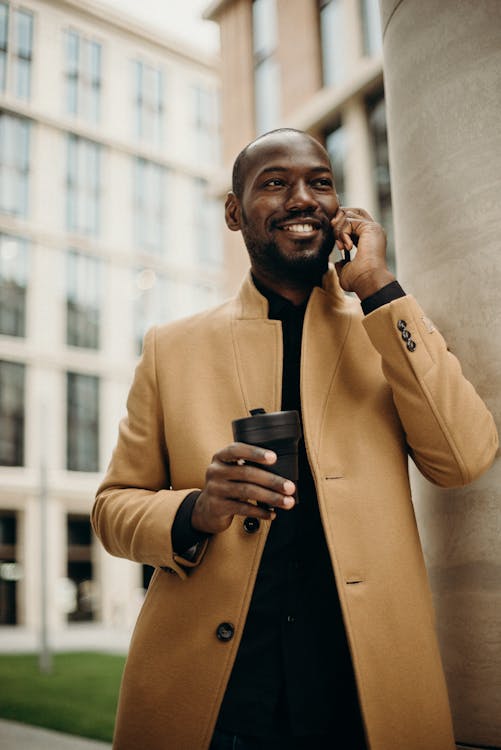 This is due to the fact that recharge cards are essential in our everyday lives. Also, the population of Nigeria makes sure that this business is o e of the best businesses in the country. If you are looking for a business with a high profit margin, this is certainly not it. However, if you are interested in a business that has a high volume of customers, then this is one of those businesses.
The thing about the recharge card printing business is that the profit on each sale is very low, but the a number of profits made in a day can be high. You can use this as a side hustle to make cash and reinvest in other businesses.
Even in the midst of a pandemic, this is still one of the best-selling businesses. A lot of people are sceptical about this business simply because of the rate at which people are not interested in buying  airtime and data plans from their bank accounts. The truth is that many people still buy recharge cards physically rather than from their banks; Which brings us to a vital question many people ask about this business.
Is recharge card printing business lucrative?
A lot of potential entrepreneurs want to know what it's like to start a recharge card printing business. Is it lucrative? Or is it just a waste of time? The primary advantage of having a recharge card printing business is the fact that Nigerians need to make calls every day, send text messages, and perform data subscription so there is always a high demand for recharge cards.
What is more important is finding people to buy it from you. If you do everything how it supposed to be, recharge card printing business can bring you a lot of profit.  With these few tips on how to start a recharge card printing business in Nigeria, you will also be able to start your own business and sell networks like GLO, AIRTEL, MTN and 9mobile to customers at the comfort of your home.
People will always tell you about how small the profit margin in the recharge card printing business is. Like N5 per recharge card or lower. The truth is that the profit margin is very small but there is a high demand for it every day in Nigeria, thus making it a very sustainable business. One of the most interesting things about this business is also the fact that you can rarely experience a loss. The prices of recharge cards have always remain the same, except in rare critical situations where people will have to add an extra 10 naira to the price.
There are three ways to start your own recharge card business and they are:
As a dealer
As a sub dealer
Retailer
Become a recharge card dealer
As a dealer, you need to invest a lot of money into this business. When I say a lot of money, I am not talking about twenty thousand naira. You need millions of naira to become an independent recharge card dealer in Nigeria. The dealers are usually the ones who make the most profit from this business. They buy the recharge cards directly from the telecommunication company, print them in bulk and sell to sub dealers at a higher rate.
Become a recharge card sub dealer
As a dealer, your capital is way lesser than the dealer's. You need at least N100,000 to buy recharge card PINs from the dealer and sell to the retailers. The sub dealers are the middle men between the dealers and the retailers. Their profit is less than the dealer's and higher than the retailer's.
If you get a lot of patronage, as a sub dealer, you should be earning a profit of N5000 to N10000 daily.
Become a recharge card retailer
These are the people you see with kiosks, small umbrellas and so on. As a retailer, you can start selling recharge card with at least N5000. The profit margin is low and it depends on how much recharge cards you are able to sell daily.
However, the profit is still guaranteed in this business.
In this post, I will show you a detailed guide on how to start your own recharge card printing business in Nigeria.
HOW TO START A RECHARGE CARD PRINTING BUSINESS
The first thing you need for your recharge card printing business are pin codes. These pin codes will be printed on vouchers. Usually, you can get these pins from the dealers and they will sell it to you at a reduced price. These dealers will send the pins to you via email. You can find a dealer online easily.
However, there is a high rate of cyber-crime in Nigeria these days so you should check the credibility of the dealer before purchasing from them.
Once you confirm their credibility, the next is to register with them. After registration, you will be asked to verify your identity before you can proceed.
After verifying your identity, you need to purchase a pin. The payment will be made through a bank. The dealer will send you the bank account details and you need to make payment to the bank. Once your payment has been confirmed, you will get an email with the pin code.
Always use your phone ore PC to access your email for ther PIN codes, not a cyber café.
If you dealer is not far from you, you can meet up with the person and get the PIN codes in a flash drive or CD.
Requirements to start recharge card business in Nigeria
There are some things you will need to start the business. Most of them are within your disposal:
Valid e-mail address
A3/A4 paper
Working laptop or computer
Business capital
Software for de-encrypting the pin codes which are sent to you
Recharge Card printing machine
There are three ways you can print your PINs. You can print your pins online, use e-pin manager or use special software.
According to legit; If you are unable to afford the expensive computers or printing press, you can receive a special device from the major card dealer which will allow you to print out your vouchers. Internet connection will not be necessary for printing out cards, but is crucial for your business, because if you are dealing with someone who is far away from you, you will need the Internet to keep in touch with them.
Here are the steps to take before to help you start your own recharge card printing business in Nigeria:
Log on the internet and contact the dealer who will send you a software
Download and install the software on your PC
Order recharge card printing codes on the website and pay for it
Then, some encrypted codes will be sent to you. You will use the software sent to you to de-encrypt that code.
After de-encrypting those codes with the software, then print them out for sale.